About St. Croix ► US Passport requirements
---
US Passports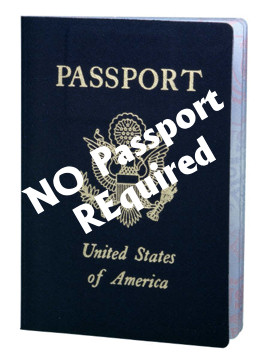 Because St. Croix is part of the U.S. Virgin Islands, U.S. Citizens traveling to and from the 50 states as well as the territories of the United States do not need a passport when arriving in the U.S. Virgin Islands from the U.S. or returning to the U.S.
Non- U.S. Citizens are generally subject to the same requirements as traveling from the home country to/from any of the 50 states.
For more info, check the U.S. State Department website:
---
---
St. Croix Weather Center
| | |
| --- | --- |
| | 7 Day Extended Forecasts |
---
Click Above for live streaming Video from Christiansted Harbor
---
---
JULY 4, TIME TBD
Red, White & Blue Golf Tournament
Carambola Golf Club
Celebrate the holiday on the links!
(340) 778-5638. www.golfcarambola.com
---
JULY 5, 8:40 AM – 11 PM
Frederiksted Historic Walking Tour
Meet at Freedom Statue, across from Frederiksted Pier for a guided tour of historic Frederiksted hosted by CHANT (Crucian Heritage & Nature Tourism). $20 adults/$10 children, 8-12. Comfy shoes & water recommended.
Call (340) 277-4834, info@chantvi.org.
---
JULY 6 – JULY 10
Discover St. Croix Camp
Estate Whim Museum
Week 2: Move your feet don't lose the beat
Camp for children 6-12. Sign up for 1 or
more sessions. (340) 772-0598
www.stcroixlandmarks.org
---
JULY 7, 5:15-8:30 PM
Leatherback Sea Turtle Hatchling Watch
Sandy Point National Wildlife Refuge
St. Croix Environmental Association invites its members to a leatherback hatchling watch with a US Fish & Wildlife interpretive guide. Members only. (Perfect time to join SEA!)
Reservations required for this marvelous
family experience. (340) 773-1989
www.stxenvironmental.org
---
JUNE 5-6, 12-13, 19-20, 8 PM JUNE 14, 4 PM


On Stage: "Dictation" Caribbean Community Theater "Dictation,"
by LaRita Shelby— A collection of poems, skits, and spoken word.
For more information call, (340) 778-1983 or 718-4229 www.cct.vi, eileencct@gmail.com
---
JUNE 26, 5:30-7:30 PM
Jazz in the Park
Ft. Christiansvaern Bandstand
Bring chairs, blankets, coolers & friends & catch fabulous local jazz sounds by the sea.
(340) 277-3914 (340) 332-4055
---
JUNE 27, 7 PM
Movie Night
Ft. Christiansvaern
The National Park Service invites you to
bring a picnic & enjoy the movie. (Kindly
pack up any discards afterwards!) Bathrooms
& parking available. To see what's playing,
visit: facebook.com/stcroixmoviesatthefort. Free.
---
JUNE 29 – JULY 2
Discover St. Croix Camp
Estate Whim Museum
Week 1: My history starts with my family Camp for children 6-12. Sign up for 1 or More sessions. (340) 772-0598 www.stcroixlandmarks.org
---
---
---