About St. Croix ► US Passport requirements
---
US Passports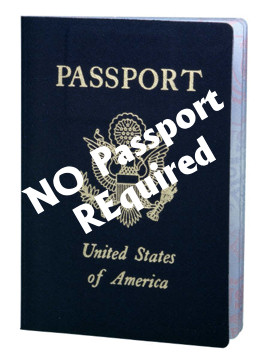 Because St. Croix is part of the U.S. Virgin Islands, U.S. Citizens traveling to and from the 50 states as well as the territories of the United States do not need a passport when arriving in the U.S. Virgin Islands from the U.S. or returning to the U.S.
Non- U.S. Citizens are generally subject to the same requirements as traveling from the home country to/from any of the 50 states.
For more info, check the U.S. State Department website:
---
---
St. Croix Weather Center
| | |
| --- | --- |
| | 7 Day Extended Forecasts |
---
Click Above for live streaming Video from Christiansted Harbor
---
---
MAY 1, 6PM 17th
Annual Children Run Christiansted
Sunday Market Square to Wharf Kids 13 & under kick off the Triathlon events (& Jump Up) in this short race down King Street. Everyone wins a certificate & medal. Registration, 4 pm. (340) 643-2557. www.virginislandspace.org
---
MAY 1, 6-10 PM
Triathlon Jump Up! Downtown
Christiansted A favorite, free quarterly event! Local bands, street vendors, Mocko Jumbies. Stores open late, bar & restaurant specials. Sponsored by Christiansted Restaurant & Retail Association (CRRA). (340) 227-1214. Like us on Facebook.
---
MAY 1, 2, 8, 9, 15, 16, 8 PM. MAY 10, 4 PM
On Stage: Five Women Wearing The Same Dress
Caribbean Community Theater In this entertaining comedy set in the Tennessee home of the bride, five bridesmaids discover that they have more in common with each other than with the bride. (340) 778-1983. www.cct.vi
---
MAY 3
Captain Morgan Ironman 70.3
Island-Wide Top triathletes from around the world compete for Ironman World Championship spots in one of the oldest & greatest races ever, aka "Beauty and the Beast". www.stcroixtriathlon.com
---
MAY 3, 10 AM-2 PM
Bone Fish Hook Workshop
Mount Victory Camp Learn how to make your own primitive fish hooks out of bone, whether for fishing or simply for beautiful jewelry. Make your own line with plant fibers from the wild; learn the basics of primitive fishing. $25. Bring a lunch. To register (340) 201-7983. www.mtvictorycamp.com
---
---
---