About St. Croix ► US Passport requirements
---
US Passports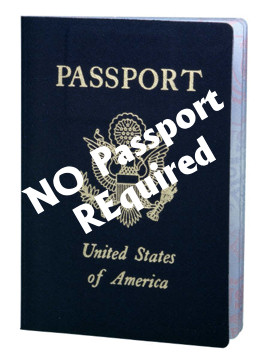 Because St. Croix is part of the U.S. Virgin Islands, U.S. Citizens traveling to and from the 50 states as well as the territories of the United States do not need a passport when arriving in the U.S. Virgin Islands from the U.S. or returning to the U.S.
Non- U.S. Citizens are generally subject to the same requirements as traveling from the home country to/from any of the 50 states.
For more info, check the U.S. State Department website:
---
---
St. Croix Weather Center
| | |
| --- | --- |
| | 7 Day Extended Forecasts |
---
Click Above for live streaming Video from Christiansted Harbor
---
---
AUGUST 6, 7 AM-3 PM
National Farmers Week Market
V.I. Department of Agriculture
Market Building
St. Croix celebrates its farmers! Come see & buy what's fresh in the V.I. Here's to your health! (340) 778-0997 www.vifresh.com
---
AUGUST 8, 11:30 AM-1 PM
Introduction to Ayurveda
Renuatum Spa
Ayurveda is an ancient healing system from India that dates back over 4000 years. In this workshop you will learn the basics of Ayurvedic theory as it is applied in everyday life. $15 (340) 718-2440 www.renuatumspa.com (Hit Yoga, then Workshops.)
---
AUGUST 13, 5:30-6:30 PM
National Park Lecture Series
Danish West India & Guinea Co. Warehouse
The National Park Service holds monthlylectures that discuss topics regarding current research at the Islands' three National Parks. Ft. Christiansvaern parking lot open till 7 pm. (340) 773-1460
---
AUGUST 15, 10 AM-12PM
FREE Snorkel Clinic
Cane Bay Beach
Calling all lovers of the sea, school kids to adults: Learn to snorkel or advance your skills. St. Croix Environmental Association provides snorkel instruction, gear, environmental education & light refreshments. Registration appreciated. Sponsored by Reef Jam. (340) 773-1989 www.stxenvironmental.org
---
JUNE 27, 7 PM
Movie Night
Ft. Christiansvaern
The National Park Service invites you to
bring a picnic & enjoy the movie. (Kindly
pack up any discards afterwards!) Bathrooms
& parking available. To see what's playing,
visit: facebook.com/stcroixmoviesatthefort. Free.
---
JUNE 29 – JULY 2
Discover St. Croix Camp
Estate Whim Museum
Week 1: My history starts with my family Camp for children 6-12. Sign up for 1 or More sessions. (340) 772-0598 www.stcroixlandmarks.org
---
---
---