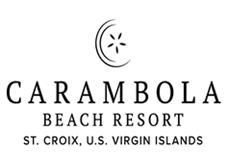 At the Carambola Beach Resort St. Croix U.S. Virgin Islands, you will find an unspoiled paradise conveniently located in the U.S. Virgin Islands. This luxury Caribbean resort is a well-kept secret of travelers who discovered its unmatched natural setting, luxury accommodations and superior customer service. A St. Croix resort for everyone, the Carambola is suited for guests seeking either outdoor adventure or low-key relaxation. While on St. Croix, guests can explore historical Christiansted and Frederiksted, play golf at nearby Carambola Golf Club, snorkel and dive right off our beach or relax in The Spa at Carambola.

The spacious guest rooms at the Carambola Beach Resort offer views of the Caribbean and our gardens, and are decorated in a classic island style. Dining in the Flamboyant Lounge offers a variety of continental and Caribbean cuisine. The Carambola Beach Resort St. Croix U.S. Virgin Islands is the perfect hidden getaway with the convenience of being located in the USVI - passports are not required.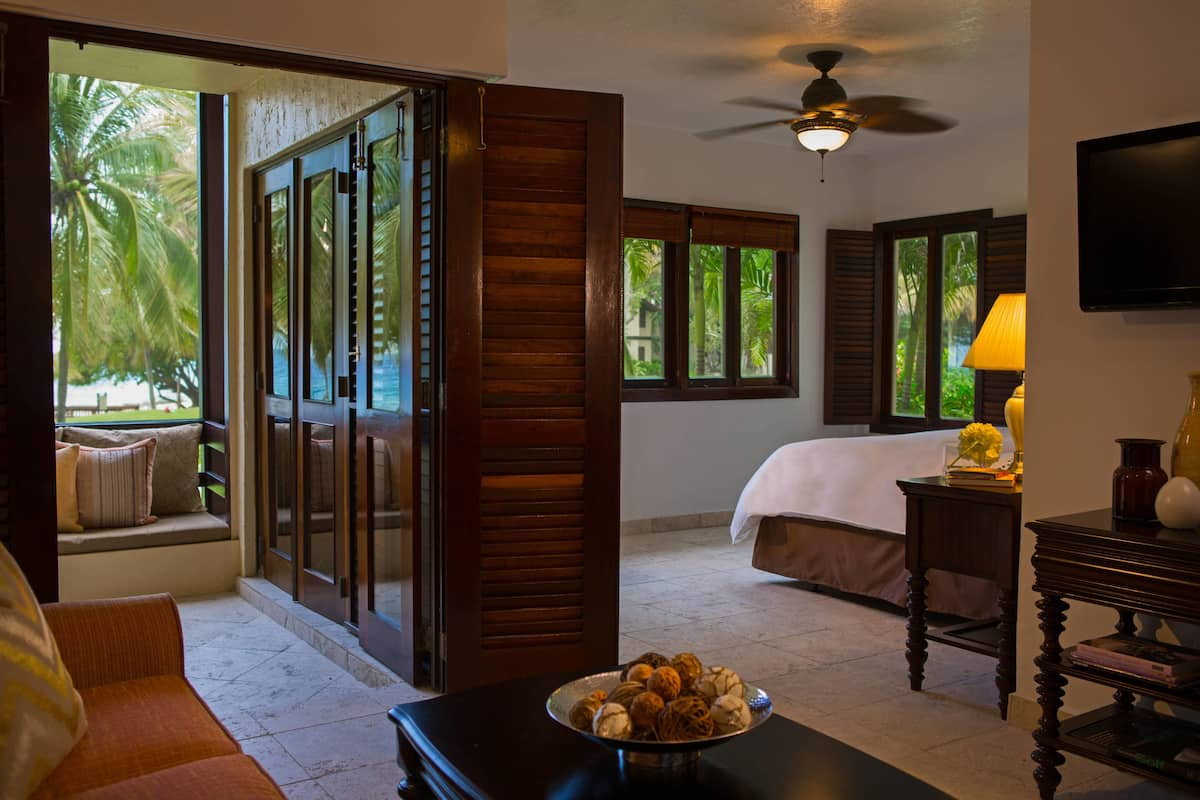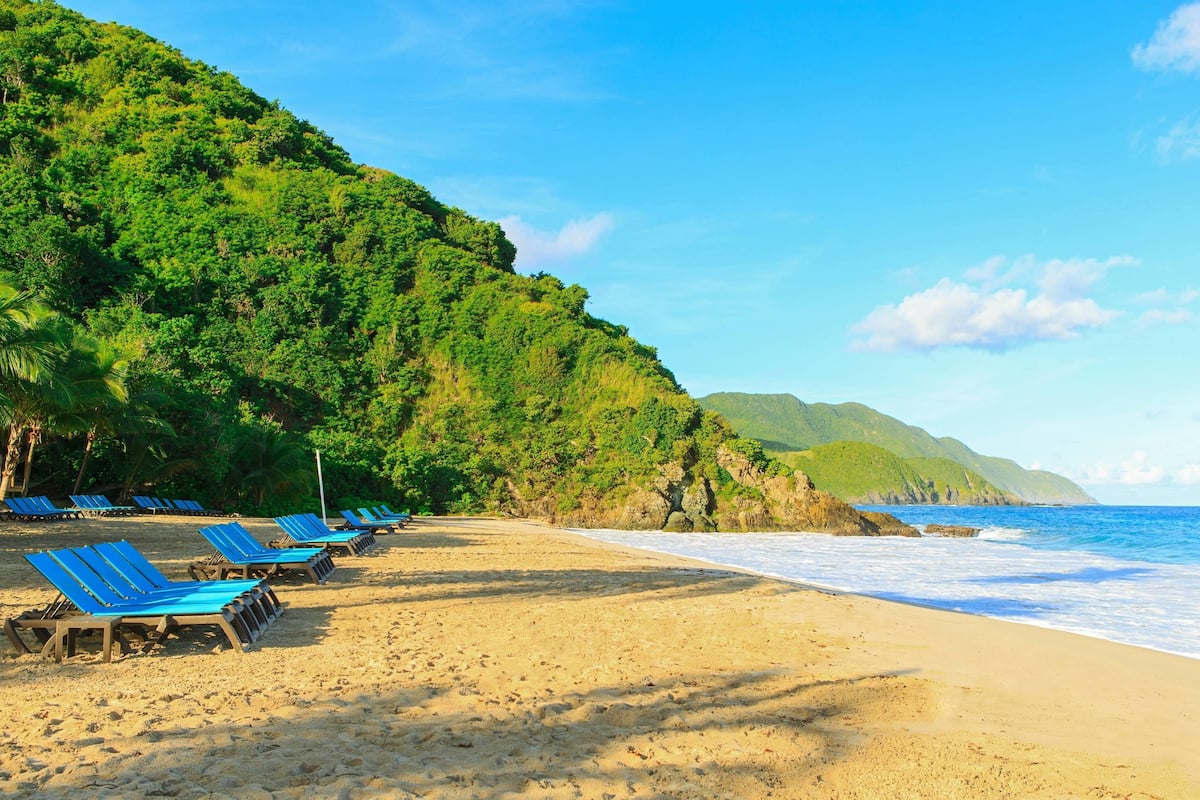 ---
The design of the resort was inspired by the cultural heritage and history of St. Croix and the Virgin Islands:
-Red roofs reflect St. Croix's Danish heritage

-British inspired in-room screened porches

-Spanish Colonial mahogany woodwork

-Creole symetry and central entrance

-French inspired louvered windows

In design, architect William Cox has captured the spirit of a Caribbean-fishing village, with cool spaces, promenades and patios that offer a delightful mixture of privacy and sociability.

---
General Features:
Garden or ocean view, king size bed, air-conditioning, queen size pull-out sleeper sofa, desk, telephone, television, hair dryers, iron and board, in-room safes and screened porch/veranda with outdoor sitting area.
Services:
Maid, 24-hour front desk, laundry
Sports on or nearby:
Diving, golf
Amenities:
Fitness room, one restaurant, an outdoor pool, dive shop, meeting facilities, dry cleaning service, lounge, nearby golf courses, and ocean side private beach.
---