Living & Moving To St. Croix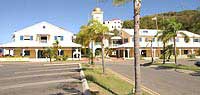 DID YOU KNOW... In addition to it's long and rich multicultural history, friendly people, open spaces, the blue sea and near perfect year-round weather, there are a number of reasons to consider relocating to St Croix. Most importantly, the U.S. Virgin Islands, which includes St Croix, operate under U.S. law which is important in both business and personal matters. This means mainland US companies do business here including retail stores such as K-Mart, Radio Shack, Office Max plus McDonald's, Wendy's and Subway.
Also U.S. financial services including a variety of U.S. mortgage, insurance and banking companies offer local service. U.S. cellular phone companies, including AT&T and Sprint, operate here.
For your off-island personal and commercial convenience, the US Post office operates here and both land line and cellular phone calls are treated as domestic calls, not overseas calls.
Property taxes are favorable; there is no sales tax and, also, for residents of the U.S. Virgin Islands, there is no estate or inheritance tax.
With all these advantages, why on earth would you want to live anywhere else? St Croix also offers you two wonderful Shopping, Business & Professional Centers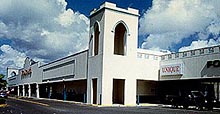 Sunny Isle Shopping Center Stateside convenience right here in St Croix

Sunny Isle Shopping Center located in the heart of St. Croix, offers both residents and visitors state side shopping convenience right here in St. Croix. Sunny Isle is both retail shops and business offices. At Sunny Isle, you'll find everything from K-Mart to locally owned and operated Gina's Gift Shop. Services are abundant. There's everything from the Sunny Isle Public Library, to the Social Security Office, the Homeland Security Office, the Caribbean Lottery, along with doctors, architects, and other professionals.
---