Hair and Beauty Care In St. Croix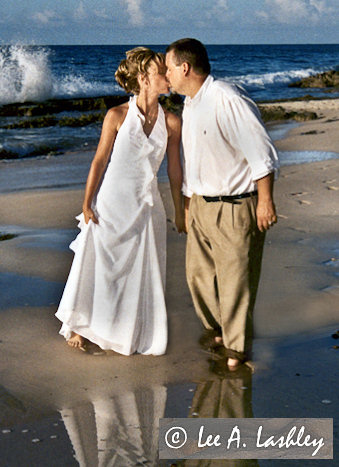 DID YOU KNOW THAT... Many couples are opting to save the money (not to mention the stress and hard work) of a big wedding at home by escaping to a Caribbean island for a combination wedding/honeymoon. Upon their return, they can share the event by showing the video and photographs at an informal reception.

All the islands are beautiful and, on some, weddings have become a major promotional tool. So why should you choose St. Croix above others?

First are the practical reasons. As we are a U.S. Territory, there are no legal, language, or money hassles to deal with. No blood test or waiting period is required, and the simple application process can be done by mail. A local wedding planner can handle this for you along with your other arrangements, ensuring that all is in order before you arrive. Or you may contact the Territorial Court yourself, at (340) 778-9750. The license fee is $50, and if you have been married before you will need a certified copy of the divorce papers or death certificate. You will need to pick up the license yourself on arrival; this only takes a few minutes but must be done on a regular business day.
---
---
Surfside Spa
Divi Carina Bay Resort
340-773-4511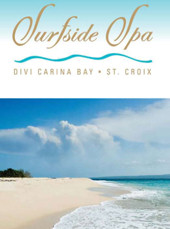 ---
The Buccaneer Hideaway Spa
Unwind and indulge with massage, body and skin care treatments, manicures and pedicures, and salon services. Spa packages or a customized Day of Indulgence make great gifts, too.

We also offer a special selection of services for bridal parties. See our Wedding Spa page. Salon Services
Hair and Makeup Services specializing in bridal parties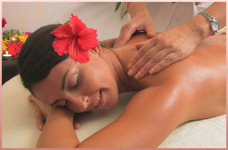 ---
Headquarters, Inc.
Caravelle Arcade, Christiansted
340-773-2465
---
Ambrosia Body Care, LLC
Christiansted
340-773-6174 or 340-643-2444
---
Tropical Therapy Wellness Spa
Gallows Bay
(340)773-5333
---
Hair and Beauty Care In St. Croix
---