Scuba Diving in St. Croix
At each and every dive site you can see many types of tropical fish and sea life; Angel fish, Jacks, Barracuda, Dolphin, Flounder, Puffer fish, Snapper, Reef Sharks, various small colorful Cucumbers. If it lives in the ocean, you can see it on a dive with a St. Croix dive Shop! St. Croix's professional instructor/guides are experienced with all of our dive sites and enjoy sharing their knowledge with our divers. Most shops dive seven days a week both at pre-determined times and with custom dive times and trips to meet your schedule. Come join us in our exploration of the unique underwater world.
---
Cane Bay Dive Shop
St. Croix's Only 5 Star P.A.D.I. IDC Facility
Just off the beach, dive the World Famous Cane Bay Wall that starts at 30 ft. and drops to over 3000 ft.!! Here at Cane Bay Dive Shop we let the customer set the schedule. Snorkeling, shore, drift, or boat dives, there is a variety of choices. You may decide on a package of different tours, from cane bay and four other locations, or you may take a tour and then decide to venture out on your own with a buddy.

---
DIVE EXPERIENCE
Dive into some fun with DIVE EXPERIENCE, St. Croix's original PADI 5 Star IDC Center! Over the years we've developed dive sites, conservation projects, training techniques and most importantly a friendly style that welcomes both the novice and experience diver. Training available daily from introductory to professional levels.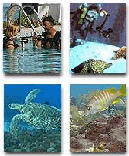 ---
N2TheBlue
Six divers or less...personalized service... Give us a chance, and we'll dive u crazy. Located: On the water just north of Historic Fredericksted

---
(S.C.U.B.A.)
St. Croix Ultimate Bluewater Adventures
Voted #2 Dive Shop in the WORLD! by readers of SCUBA Magazine - December 2003 "The Friendliest Dive Shop on Earth" is run by long time island residents Ed and Molly Buckley. SCUBA specializes in highly personalized service for each and every diver.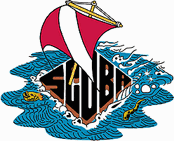 ---
Other Scuba Diving in St. Croix
---
Anchor Dive Center
Welcome to Anchor Dive Center, the ONLY dive center located within Salt River Bay National Park and Ecological Preserve. Whether you're looking for a day of fun or a lifetime of memories, our first class staff will help you create a customized Dive Package or Adventure Package for every guest. We are a full service PADI Dive Center.
Salt River National Park
340-778-1522
---
---