Featured Dining In St. Croix
---
Blue Water Terrace
Blue Water Terrace is one of St. Croix's newest and most spectacular open air sea view restaurants. Located on the East End Road at Cotton Valley, with a picturesque view over the blue Caribbean water toward Buck Island, Blue Water Terrace offers a view, meal and ambiance you will not soon forget.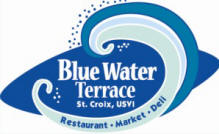 ---
Buccaneer Hotel Restaurants
Whether you want to enjoy a relaxed lunch at a casually elegant beachside restaurant or enjoy fine dining at the elegant Terrace in the great house, the historic Buccaneer caters to every need. Just across the terrace, The Terrace Lounge offers its spectacular views is a favorite gathering place for cocktails and conversation. The Mermaid and Beauregard'son thye beach offer casual yet chic beachside atmosphere.

---
Carambola Beach Resort
The Flamboyant Lounge located at the Carambola Beach Resorts is nestled in a beautiful tropical setting offering lunch and dinner of seasonal pub fare and outdoor seating.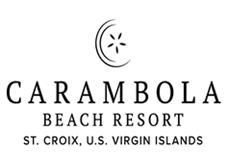 ---
Duggan's Reef
On the East End Road, at Teague Bay, overlooking the beach and Buck Island, you'll find the renowned Duggan's Reef. Proprietor Frank Duggan first arrived in St. Croix in January, 1975 after graduating from the University of Massachusetts, Amhurst.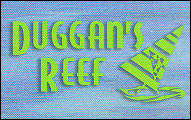 ---
---
---
Other Dining in St. Croix
---
Beachside Cafe
The open-air restaurant faces the Caribbean Sea. Seasonal hours feature lunch from 11:30 am -2:30 pm and dinner from 6-9 pm on Friday, Saturday, Sunday, Monday plus Sunday Brunch is featured from 10 am -3 pm.
Sandcastle on the Beach Resort
340-772-1266
---
Divi Carina Bay Resort & Casino
Featuring: Starlite Grille - Dockside Market Cafe - Carina Cafe - Carina Bay Showbar
Discover a place in St. Croix where the Caribbean's carefree spirit meets the thrill of Las Vegas... Divi Carina Bay Resort & Casino, the U.S. Virgin Islands' first and only casino resort.
---
The Palms Restaurant
The natural setting of The Palms Restaurant underscores the award winning flavors coming from the kitchen. The atmosphere can be dressed up or down, as you choose whether to dine al fresco by the sea or in the elegant dining room.
The Palms at Pelican Cove Beach Resort
340-718-8920

Dining In St. Croix
---